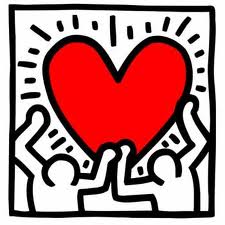 De vez en cuando el mundo virtual me da alguna buena sorpresa, hoy he encontrado un comentario en una entrada mia un pelin melancolica del 2008.
No tengo ni idea de quien me la ha puesto pero me ha gustado mucho y me ha animado a seguir tirando para adelante, que me esta costando un poco a la vuelta de vacaciones. La transcribo aqui porque es interesante.
"And with my laughter all things will be reduced to their proper size. I will laugh at my failures and they will vanish in clouds of new dreams; I will laugh at my successes and they will shrink to their true value.
I will laugh at evil and it will die untasted; I will laugh at goodness and it will thrive and abound.
Each day will be triumphant only when my smiles bring forth smiles from others and this l do in selfishness, for those on whom l flown are those who purchase not my goods."
He conseguido averiguar quien es el autor de estas frases, un tal Og Mandino, autor de un libro que aparentemente fue un bestsellers hace tiempo, "The Greatest Salesman in the World".
So.. thanks to the person who sent me this, probablemente no sabe que me ha ido directo al corazon..